The Animated Jigsaw is an item relesed by Gemmy for Halloween in 2017.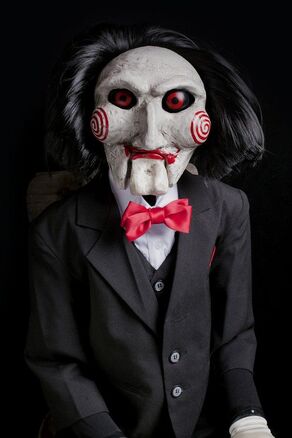 Description
Edit
Jigsaw is sitting down in a chair, when activated, he turns his head and moves his mouth as he says 10 phrases from the various "Saw" movies.
-He was sold at Spirit Halloween for $39.99
-There was a standing version that was suppose to be made, but was cancelled for unknown reasons.
Ad blocker interference detected!
Wikia is a free-to-use site that makes money from advertising. We have a modified experience for viewers using ad blockers

Wikia is not accessible if you've made further modifications. Remove the custom ad blocker rule(s) and the page will load as expected.