The Talking Animated Pikachu Plush is an item released by Gemmy in 1998 and remade in 2008.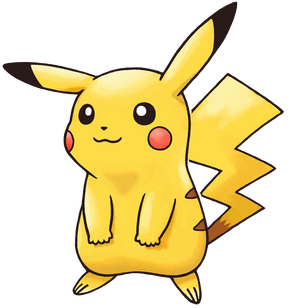 Description
Edit
When you press the button on his right hand, Pikachu's cheeks light up red and his ears and tail wiggle while he says his "Pika Pi" about 3 different times. The 2008 version is very similar to this, except he's skinnier and he also say "Pikachu" and "Pika Pika Chu".
-Despite the basic design of the item, this was one of Gemmy's best sellers of all time, next to Billy Bass and Douglas Fir.
-The 1998 version was sold at KB Toys for $9.99 and every Pokemon Center for $12.99, while the 2008 version was a Pokemon Center exclusive, being sold at $15.99.
Ad blocker interference detected!
Wikia is a free-to-use site that makes money from advertising. We have a modified experience for viewers using ad blockers

Wikia is not accessible if you've made further modifications. Remove the custom ad blocker rule(s) and the page will load as expected.